You are here:
Log in
>
Forgot password
Forgot password
If you have forgotten your password, you can cancel it by clicking on the Forgotten password option below the application form.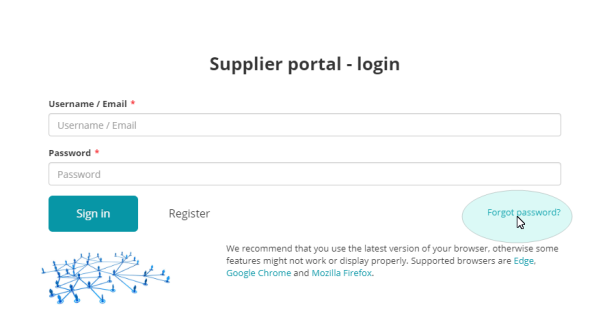 The registration email address must be entered on the following screen, and you must select Send button.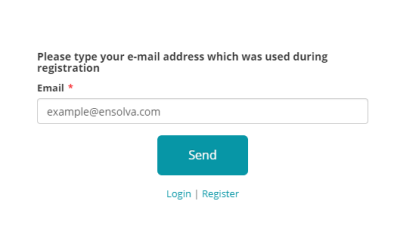 By selecting the Send option, you will be notified that a message containing a link has been sent to your e-mail address.
Clicking on that link takes you to a screen which requires you to enter a new password and then click the Cancel button.
NOTE: You can only change your password once using the e-mail link. If the password setting token fails or expires, repeat the procedure to reset the password.
The password change procedure is available on the Supplier Portal.
After logging in to the Portal and selecting the Change password option from the drop-down menu, a screen with fields for entering a new password appears.